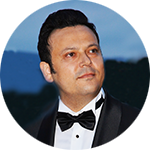 Mehmet Gültekin is the founder of Horizon Group and a board member of the European Business Council and the British Chamber of Commerce in Turkey (BCCT)

Mr. Gültekin graduated from Marmara University, Economics Department and completed his Masters at Wolverhampton University, UK.

In 1997, he founded the Horizon Education Group (Tarabya British Schools, Academic Union, Horizon Study Abroad Group, Horizon Language Academy, TBS Media, Istanbul Workshop and International Students Foundation) and shortly transformed it into a worldwide-recognised brand through working on solutions for education and projects with world pioneer universities, government agencies and non-governmental organisations.

The projects he created earned a great respect among the business world, education committees and media. In a survey conducted by a national magazine, Mr. Gültekin won an award for the best "Social Entrepreneurism". He is also the founder and chairman of the 'International Students Foundation'.

Due to Tarabya British Schools' internationally recognized success, the European Business Committee and the European Society for Quality Research - ESQR recognized Mr. Gültekin by awarding him the 'European Quality Award' for excellence in 'International Educational Standards' and 'Educational Management and Educational Methods'.
Print This Page
Nuray Senemoğlu
Academic Board Chair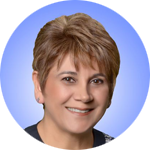 NURAY SENEMOĞLU is a Professor of Education at Hacettepe University.
Dr. Senemoğlu earned her Bachelor's Degree from the Department of Child Development and Education at Technical Teachers' Training College for Girls and also from the Department of Educational Administration and Supervision and Planning at Ankara University Faculty of Education. She received her MA degree from the Department of Educational Administration and Super vision at Ankara University Graduate School of Social Sciences. She earned her PhD in the Department of Curriculum and Instruction at Hacettepe University Graduate School of Social Sciences.Dr. Senemoğlu was also awarded FCO Postdoctoral Scholarship by the British Council to carry out research at Leicester University School of Education in the UK.
Dr. Senemoğlu began her professional career as a teacher and continued as a research assistant and a junior lecturer at Technical Teachers' Training College for Girls. She then worked as a research assistant at Hacettepe University, where she also was tenured as an associate professor and promoted to the Full Professorship. In the meantime, Dr. Senemoğlu was assigned as the dean of Burdur Faculty of Education at Süleyman Demirel University. During the time she served as the dean in Burdur, she also collaborated with the Ministry of National Education of Turkey as an Executive Board Member. Later in her career, Dr. Senemoğlu was awarded Honorary Fellowship at Arizona State University College of Education in the U.S.
Dr. Senemoğlu also served as the founding director of Hacettepe University Graduate School of Educational Sciences. Throughout her professional career, she has been teaching and supervising undergraduate and graduate courses as well as dissertation research projects at various universities across Turkey such as Süleyman Demirel University, Ankara University, Gazi University, Dokuz Eylül University, Selçuk University and Yüzüncü Yıl University.
Dr. Senemoğlu is among the most distinguished professors, both nationally and internationally, in the field of Curriculum and Instruction. Her scholarly experiences include, but are not limited to,the following: curriculum development and evaluation, teaching-learning process from preschool to higher education, women education, and teacher education. She organized and participated to numerous national and international workshops, symposia, and conferences. Dr. Senemoğlu greatly contributed to the educational system of Turkey with her articles, books, and chapters in the leading publications in the field of education. Among her best-known works 'Gelişim, Öğrenme ve Öğretim: Kuramdan Uygulamaya' (Development, Learning and Teaching:Theory into Practice) has reached the twenty-fifth edition.
Dr. Senemoğlu has been elected as a member of the Executive Board of the International Society for Teacher Education (ISfTE) and has been chosen to be the Turkish Delegate of General Assembly of International Association for the Advancement of Curriculum Studies (IAACS).
Print This Page
Janet Williams İpek
Academic Board Vice Chair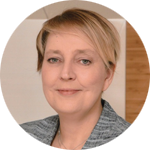 Janet Williams-İpek graduated with an Honours Degree in Education from the University of Wales, and she studied her Masters degree at Southeast Missouri University, one of the prominent universities in the USA.
Janet Williams-İpek specialised in Business Studies, Education Technologies and Teaching English, and began her career by teaching international students in the USA. She has participated in many successful projects in dual language education and developed international syllabi in various countries through the years.
She continued her education by completing a Diploma in Management and has taken many post-graduate courses in education and business related fields. In recent years she has been invited to speak at education conferences around the world.
Janet Williams-İpek has been with Tarabya British Schools since the beginning and has helped to develop the system into an award-winning programme.
Print This Page